Ideal for doors and frames
Product specifications
Traditional Paint Eggshell
12-15 m2
4 hours
Indoors and outdoors
Max. 10%
34 gr
130 gr
Stir before use
Characteristics
Coloured with natural and organic pigments
Silkgloss
Solid
Very environmentally friendly
High coverage
Very low in VOC
Low in solvent
Tension free
Non-flammable
Nice flow
Excellent chemical resistance
Excellent abrasion resistance
Excellent moist resistance
Wear resistant
Scrub resistant
Scratch resistant
Suitable for humid areas
Hyper washable
Unique stain resistance
Little to no odour
Applicable to
Water-based paints in good condition, oil-based paints in good condition, wooden doors and frames, new carpentry in all types of wood, non-ferrous and ferrous metals, hard PVC, glazed tiles, radiators, wooden furniture and (kitchen) cabinets.
More about Traditional Paint Eggshell
Lacquer in the bathroom and kitchen
Traditional Paint silkgloss lacquer for indoor and outdoor use is extremely suitable for use in the bathroom and kitchen. The paint is waterproof and can therefore be easily removed with a damp cloth.
Traditional Paint is a good choice for painting furniture. Easy to maintain and super strong. Ideal for painting the kitchen cabinets, for example!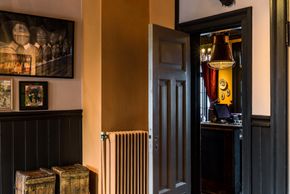 Heat resistant lacquer
Traditional Paint Eggshell is heat resistant up to 100 degrees. Ideal for painting a radiator in the same colour as the wall so that it disappears nicely for a calm unity, or to accentuate an eye-catcher!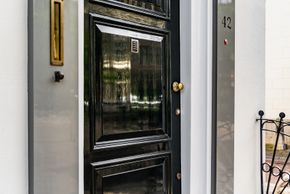 Lacquer for indoors and outdoors
Traditional Paint lacquer can be used both indoors and outdoors. No hassle with different types of paints and different colours, but just everything with the same can of paint. Traditional Paint is available in both silkgloss (Eggshell) and high-gloss (High-Gloss) lacquer.
Strong and weather resistant, with super good coverage.