Scratch-resistant high-gloss lacquer for indoor and outdoor use
High-gloss lacquer is chic, timeless and exudes class. Pure & Original paints are of very high quality and can be perfectly applied to doors, frames, woodwork, MDF, walls and even radiators, PVC and metal, both indoors and outdoors.
Find a reseller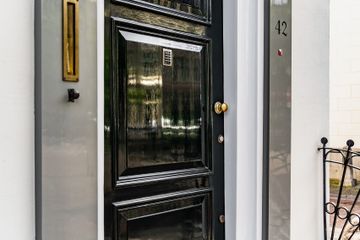 Chic, timeless lacquer paint that exudes class
Product specifications
Traditional Paint High-Gloss
10-12 m2
12 hours
Inside and outside
Max. 5% water
15 gr
30 gr
Stir before use
More about Traditional Paint High-Gloss Lacquer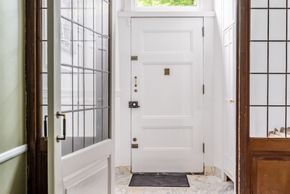 High-quality high-gloss lacquer paint
Traditional Paint High-Gloss meets the highest requirements with regard to the environment, durability and ease of use.
For example, this high-gloss lacquer paint is very low in VOC, has a high degree of scratch resistance and wear resistance and is very resistant to hand grease.
The latter is especially nice when you use the paint to paint doors, cabinets and banisters.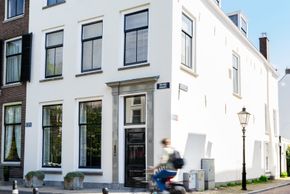 High-gloss lacquer for indoor and outdoor use
A high-gloss lacquer is often used outside, but indoors this lacquer will provide the classy style you are looking for as well. With a single can only you paint your window frames on the outside and inside the house, in the same colour. No hassle with different cans and colour deviations, simply one pot for all indoor and outdoor paintwork.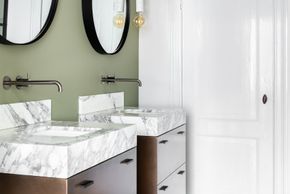 High-gloss paint in the bathroom and kitchen
Traditional Paint High-Gloss lacquer is very suitable for use in the kitchen and bathroom. The paint is waterproof and can therefore easily be wiped with a damp cloth. This way you can easily paint your (kitchen) cabinets in a beautiful colour. Easy to maintain and super strong.
Are you looking for high-gloss wall paint? Then, Traditional Paint High-Gloss is a perfect match.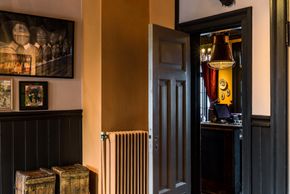 Heat-resistant high-gloss lacquer
Pure & Original Traditional Paint High-Gloss is very heat resistant. Perfect when you are looking for a radiator lacquer to blend the heather into the wall.