Colour Collection
Be inspired by colours in a new perspective and combinations like you've never seen them before! We present our … 'Colour Collections'!
Homes in various styles that are transformed into true colour explosions, without excess, without crowds. By using the right colour in the right place, in the right combination, the shades give peace and depth to the interior.
Let the interior match the residents, put your heart in it and the interior will automatically come to life.
White walls and ceilings are excluded in these collections, do you dare?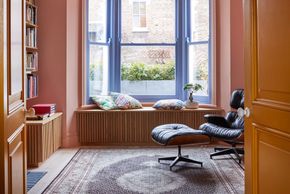 Upside Down
A Victorian home in London was given a true colour explosion! The mix of Victorian and modern elements of the extension makes it a collection that turns things upside down. "Every room has a little surprise. I won't let you know what, but if you study the photos carefully, you can probably recognize them."
– Dagny Thurmann-Moe
The house is painted in beautiful full shades from yellow to blue, from green to pink.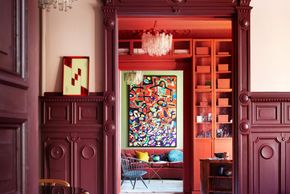 Cosmopolitan Chique
A classic apartment in the center of Oslo has been transformed into a true colour paradise. Wrap yourself in warmth, a harmony of versatile shades that invite you to enter, whatever room you are in.
The home is adorned with rich hues in a wide range from green and blue to pink, purple and red.