About Pure & Original
Pure & Original is a Dutch paint brand, founded in 2006. We like to inspire you with our collections, which offer endless possibilities. Pronounced colours, grayed tones, high gloss, matte or water-repellent. With a choice of a large number of colours and different types of paint. The paint range can be used indoors on walls, furniture, stairs and floors, but also outdoors on woodwork and the facade, for example.
The best quality and the contribution of our paint to a pleasant indoor climate with the smallest possible ecological footprint is very important to us. That is why Pure & Original paint meets the highest requirements, is water based, vegan and is coloured with 100% natural and organic pigments. The paint is only coloured when a paint type and colour choice has been determined. This means that the supply always matches the demand and there is no unnecessary production of paint. The packaging has also been thought of. Our paint cans, for example, are 100% recyclable and the labels are made of PET, which is therefore also recyclable. The choice of our suppliers is important to us. This is how we also assess the sustainability efforts of our partners in the chain. Ultimately, sustainability is not limited to the product we supply, but is part of the chain. From raw material to the wall.
The paint is still authentically made in Belgium to this day. Coöperation, passion and craftsmanship are central to this. Discover surprising colour combinations, unique types of paint and create the style and atmosphere that suits you with Pure & Original.
...and the first stripes with Pure & Original were made.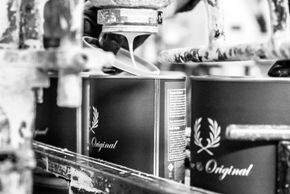 Pure & Original factory
Our paint is still made in the authentic way in our paint factory in Belgium, a small-scale family business that has been making paint with passion for more than 70 years. We make no secret of the origin and production of our paint, we are proud of how our paint is made.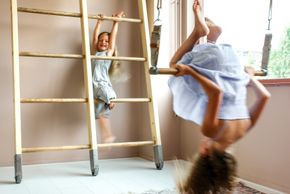 Sustainability
As an international brand, we are continuously developing, pursuing the best quality. This means that our products meet the highest standards and only the best materials are used for our paint. All our paints are water-based and get coloured with 100% organic and natural pigments. The environment is very important to us, which is why our paint has the lowest possible VOC level. Some paints are even completely VOC free, this ensures that our paint is sustainable. In addition, Pure & Original paint is also vegan and animal cruelty free.