About Pure & Original
In 2006, Pure & Original was started by Erwin Floor. Erwin and his wife were building their own house, their inspiration came from Belgian style rural homes. These houses had beautiful walls! Intense, deep colours with a soft touch, and a beautiful grey flow and colour shades.
After weeks of searching, this paint was found not to be available in the Netherlands. During a visit to Belgium, he discovered a small factory in Belgium that could fabricate the paint. A little later, the first pots arrived, and they could start painting. What a beautiful paint! The first stripes of Pure & Orginal were a fact.
Now, years later, the paint has been improved and expanded many times. Pure & Original offers a wide range of wallpaint, lacquers, floorpaint, façade paint, and specials as primer and sealer. The best-known items are the Fresco lime paint, the Marrakech Walls concrete / Tadelakt look and Classico chalk-based paint. Thanks to this wide range, there is an appropriate paint for every room! The small factory in Belgium has to work hard to keep up with
Pure & Original's big leaps forward. The beautiful products are currently available all over the world!
...and the first stripes with Pure & Original were made.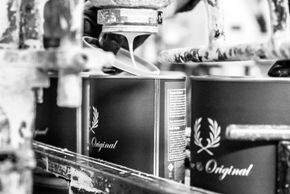 Pure & Original factory
Our paint is still made in the authentic way in our paint factory in Belgium, a small-scale family business that has been making paint with passion for more than 70 years. We make no secret of the origin and production of our paint, we are proud of how our paint is made.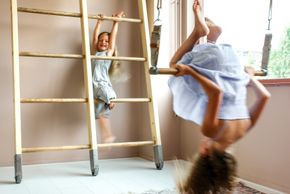 Sustainability
As an international brand, we are continuously developing, pursuing the best quality. This means that our products meet the highest standards and only the best materials are used for our paint. All our paints are water based and get coloured with 100% organic and natural pigments. The environment is very important to us, which is why our paint has the lowest possible VOC level. Some paints are even completely VOC free, this ensures that our paint is sustainable. In addition, Pure & Original paint is also vegan and animal cruelty free.