Salone del Mobile Milan 2023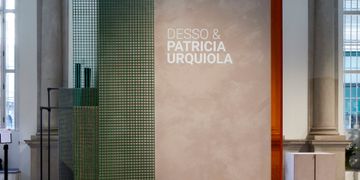 Pure & Original coloured Tarkett's stand at Salone del Mobile 2023 in Milan.
Tarkett introduced the DESSO & Patricia Urquiola collection at the Salone del Mobile 2023 in Milan. Urquiola is inspired by the lattice structures of textiles, such as tweed and bouclé which in the stand was perfectly combined with Pure & Original Fresco lime paint in the soft colour Skin Powder.
Fresco lime paint
Fresco is a natural lime paint with colour nuances. The colour nuances give the wall a soft and cuddly feel. Fresco lime paint is also 100% mineral and therefore very environmentally friendly.